Happy Friday! Another week has been whisked away. I think this week we did a good job at making some memories. That is what we are doing every week, right?
Just a fun photo adventure with nothing more than a cell phone camera.
We decided to gill out at the beach with a few friends for Memorial Day Monday. I took these out of the freezer to take along with us. We never opened them up.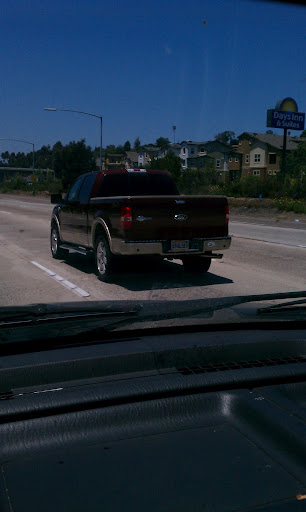 On the way to the beach I saw this, which took me back to 4 years ago. One of the friends at the beach used to own this exact style of truck. *sigh* I miss that truck. So roomy inside.
Dear dog, why? This really isn't your type of thing, but three times now. *sigh*
Trolley anyone?
A little bit of comfort on the way to the beach. What? You pack up two kids and all the accoutrement's that you need for a day at the beach alone. Oh and my triceps were super sore (thank you gym time).
Okay, so this is not at all my favorite picture, however it does show that my cardigan is done!! It is definitely a first completed garment, in that it is not perfect, but wearable non the less.
On the days when DD is the messiest I remind myself that the high chair is there to get messy, so that everything else does not.
These things. I am thankful that they were there, but they were trashed by the time of the day that I needed them. It definitely let me know that my bathroom is really not messy. 🙂
Onto a new nap time project. I wish nap time worked out daily. I really really do. Oh well. Stitch by stitch, row by row.
I really despise that my cell phone photos always come out dark. It makes these look less bright and happy red than they are. They are from Japan. Hand imported by a friend. They have been here for me since 2009. Took a while to actually get them here. I want them to go into the kitchen somewhere, but not yet certain of where. So here they sit.

Conjunctivitis anyone? No? That is why we are home the next few days. Entertaining a healthy toddler looked like this. Surprisingly crayons entertained her for several hours
I had two other photo's to add to this. I am guessing that the blogger app is doing weird things when uploading photos. I arrive to my computer to be thoroughly frustrated every time. Must. Find. A. New. Plan. A.S.A.P.
Have a great weekend!!